Empower Women, Empower Your Business
Despite progress in recent years, women still face significant challenges in the workplace. The fact is, women are still not equal at work. It's time for a breakthrough to create a more inclusive and diverse workplace that benefits everyone.
For women to reach their full potential, and for your business to thrive, it's time to invest in women's leadership development that works. The business case is clear and compelling, with proven benefits for companies that prioritise diversity and inclusion. Don't wait another 135 years for gender equality - join the movement for change with Women Rising.
Research shows that nearly 80% of women who participate in leadership development programs feel more committed to their organisation, and nearly 70% are more likely to stay with their current employer.
Companies with more women in leadership roles have higher stock price returns, and companies in the top quartile for gender diversity on their executive teams were 25% more likely to have above-average profitability.
Companies that value and invest in diversity and inclusion are more attractive to top talent, including women. By having more women in leadership and teams, companies can attract a more diverse and talented workforce.
Women in leadership roles tend to have higher levels of employee engagement and job satisfaction from their team members and better performance, according to a study by Gallup.
Transforming Women's Careers:
Women Rising in Action
Women Rising is a proven virtual leadership development and coaching journey that has transformed the careers of over 6,700 women and hundreds of male allies from 567 companies in 37 countries over the past 2 years.
Our unique evidence-based model empowers women with the cutting-edge training, coaching and community they need to unlock their full potential. Our proven approach delivers transformational outcomes for the participants, as well as results for your business such as building robust talent pipelines, boosting retention and promotion rates, and achieving gender diversity goals.
Lack of confidence, a strong inner critic and imposter syndrome are major blockers for women in their careers. 97% of women in the program report increased confidence in their skills and abilities, allowing them to take on more challenges and opportunities.
Two
Accelerated Career Progression
Women Rising provides the tools and support needed to break through barriers and achieve accelerated career progression. 96% of participants report having new tools to progress their careers and report more promotions, expanded roles, and increased opportunities for growth and advancement.
Three
Improved Resilience & Wellbeing
Women Rising helps participants prioritise their mental and physical health by providing the tools and support needed to manage stress, avoid burnout and enhance wellbeing. Over 92% of graduates are more intentional about their wellbeing, leading to happier, healthier, and more productive lives and careers.
Women often struggle to gain clarity on their career goals and aspirations, which can hinder their growth and progress. Over 93% of graduates report having greater career clarity on their vision and purpose, allowing them to set clear goals and take actionable steps towards career and life goals.
Five
Enhanced Employer Loyalty
High turnover rates can be costly for businesses, and retaining top talent is a critical priority. Women in the program report a stronger intention to stay with their employer, leading to greater employee retention and reduced turnover costs.
Six
Leading with Authenticity
Women Rising helps participants develop their unique leadership style, leading to greater impact and influence. 98% of graduates report being a more authentic leader, resulting in stronger relationships, increased trust, and greater effectiveness in their leadership roles.
Seven
Building Stronger Networks
Women Rising creates a powerful network of women leaders of all levels who support and advocate for one another, creating a ripple effect of positive change. Over 98% of graduates recommend the program to their peers, resulting in a stronger, more supportive community of women in their organisations and beyond.
Eight
Improved Attraction & Retention
Women want to work for companies that value diversity and inclusion, and that offer career development opportunities. Women Rising helps companies attract and retain top talent by demonstrating a strong commitment to diversity and inclusion, and by providing a pathway for women to grow and thrive within the organisation.
Nine
Enhanced Leadership Skills
Women Rising provides women with the tools, coaching and resources needed to develop essential leadership skills. From communicating with power and executive presence to managing conflict and derailment factors, 94% of women report they are a stronger leader from doing the program.
Join 500+ Organisations Leading Change for Women at Work
Women Rising is the fastest growing women's leadership development program of its kind globally for one reason: because it works.
It's More Than a Program - It's a Movement
We've impacted thousands of women in hundreds of companies in the past 2 years…..and we are just getting started. We estimate more than 10,000 women will benefit from our program in the coming year. We call it a program, but really, it's a movement.
Our Unique Learning Model
Evidence based learning journey with lifetime access to all materials.
Community forums and interest groups for connection and networking.
Expert guidance in live group coaching sessions for every module.
Thousands of Women: Proven Outcomes
I have tools to take more confident action
I feel like a
more authentic leader
I have new tools to progress my career
I have clarity on my vision and purpose
I'm more intentional about my wellbeing
I would highly recommend this program
MODULE 1: VISION AND PURPOSE
Explore your true purpose, what brings meaning to your work and how to craft a vision for your life.
Bring a deeper level of clarity to what you want most from your life and career.
Learn how to create more meaning from your current role to enhance your satisfaction and happiness.
Understand how the why of what you do matters more than anything else when it comes to productivity and performance at work.
Craft a holistic picture of your life vision and purpose, with actionable tools to bring it into reality.
Over 93% of program participants report having greater clarity on their life vision and purpose, and more than 90% say they have a clearer understanding of their goals.
MODULE 2: RADICAL CONFIDENCE
Learn an evidence-based approach for how to create radical confidence – the type you have no matter what is going on around you.
Discover what confidence really is and the game changing three-part framework that will dial down your self-doubt and up level your self-belief.
Learn how to better understand your inner critic and how to tame it, not fight with it (and finally understand imposter syndrome).
Discover and develop your strengths and leverage them to be more authentic and build your true confidence.
Develop Professor Carol Dweck's growth mindset and use it to build your confidence and create what you want most.
97% of participants say they have the knowledge and tools to take more confident action, and more than 95% have a better understanding of their strengths. 94% of participants say they feel more confident from doing this program.
MODULE 3: CAREER EVOLUTION
Develop a career you love, build supportive and sustaining relationships, and build a personal brand that you are known for.
Understand where you're at on your career mastery journey and how it impacts your career planning and development.
Discover what you want to be known for in your career, and how to build an aligned personal brand.
Understand mentors as an important and supportive relationship to help bring out the best in yourself and fast track your results.
Learn what sponsors are, how to cultivate them and why they can be the most critical relationship for your career success.
96% of program participants feel they have new tools to progress their career, and more than 92% understand how mentors and sponsors can positively impact their career. Over 90% have greater clarity on their personal brand and what they want to be known for.
MODULE 4: AUTHENTIC LEADERSHIP
Develop as an authentic leader no matter what your role, and learn how to step into your power as a woman with presence and vulnerability.
Understand how leadership is changing, what new leadership looks like and why women have never been better positioned to lead.
Discover the authenticity gap and how gender mindsets, the double bind and the likeability gap can impact women's leadership path.
Explore feminine traits, how critical they are to your authenticity and why the right balance of traits will unlock your greatest success.
Learn how vulnerability and presence are critical to stepping into your personal power, and developing as an authentic leader.
Over 95% of program participants say they have the tools to become a more authentic leader and understand the role of feminine and masculine traits in leadership.
MODULE 5: INFLUENCE AND IMPACT
Build your influence, develop your executive presence and enhance your impact in all aspects of your work and leadership.
Learn how to develop your executive presence, and understand why it is a critical, yet misunderstood part of your success toolkit.
Understand why communicating with power can unlock your next level of impact, and how to do it effectively.
Learn how to manage conflict at work, deal with challenging people, and become a pro at having difficult conversations.
Get clear on the derailment factors that can undermine your career and leadership success, and how to manage them.
94% of participants report being a stronger leader from doing this program.
MODULE 6: INTENTIONAL WELLBEING
Discover the joyful, busy-proof and evidence-based ways you can create radiant wellness in your life.
Understand the foundational components of wellbeing that will make all the difference in your work and life, and fuel you on all levels.
Learn how mindfulness and meditation can supercharge your wellbeing (in very practical ways that everyone can manage).
Learn the science and art of managing your energy and emotions.
Learn how to set boundaries to protect what matters most, create balance and enable your success.
Over 92% of participants say they are more intentional about their wellbeing and more than 89% are better able to set boundaries.
Delve into the power of cultivating both grit and grace to achieve your goals and support your journey.
Understand and apply how and why grit matters when it comes to your success and performance (and learn what to be gritty about).
Learn the science of optimism, how it impacts you, and how to build it for greater resilience.
Change your relationship with stress by discovering its upside (even when things go wrong).
Cultivate the grace you need to live your journey with more ease.
More than 93% of participants report they understand what it means to have and apply grit in their career.
It's time to develop your role as a leader, and discover how to lead change in a way that makes a lasting impact.
Explore the current reality on gender diversity, create the next level of breakthroughs, and learn how to truly create inclusivity at work.
Understand how bias deeply impacts the path to equality and what to do about it.
Learn the critical components of effectively leading others, no matter what your role or experience level.
Get the strategies and tools to effectively lead change in your workplace to have a lasting impact.
95% of participants better understand their role in leading change. 98% of participants would recommend the Women Rising program to a friend or colleague.
Download the Program Guides
Backed by Science. Tested by Women.
Our Unique Model of Change
With Women Rising, women unlock their full potential and achieve remarkable results for themselves and their organisations. And as the only global program that has a parallel program for male allies, we've been told that Women Rising is as close to a silver bullet as you will find to drive real outcomes for women, their allies, and your business.
This program is designed to benefit women in all roles, levels, countries, and years of experience. To maximise your results, we also recommend that you invite men in your teams to participate in the Male Allies program alongside your female employees.
Join the hundreds of leading organisations that are experiencing the transformative power of Women Rising.
The 4-month virtual program experience. Everything is included, and all women are welcome.
The Women Rising program empowers all women with an evidence-based curriculum, virtual community and expert coaching. Women receive lifetime access to all program materials. Open to all women, all roles, levels and industries.
This 8-week Male Allies Program runs in parallel with the Women Rising Program. Open to all men seeking to be better allies.
The Male Allies program supports men who want to enhance their leadership, scale their sponsorship and be a more effective ally to women, including male leaders who have women in the Women Rising program.
Men as Allies: Working Together for Gender Equality
Women continue to face significant barriers at work. Creating a more inclusive and diverse workplace requires a concerted effort from everyone. Men have a critical role to play in breaking down the barriers and promoting gender balance. And they need proven methods to help them succeed.
Gender equality
benefits everyone
Gender equality benefits everyone as diverse teams are better at problem-solving and decision-making. Companies with gender diversity are also 21% more likely to experience above-average profitability.
Men still hold most
leadership positions
Men still hold most leadership positions as women make up just 38% of managers and 22% of C-suite executives. Therefore, male allies have a significant role to play in creating a more inclusive workplace.
Male allies can use their
privilege to effect change
Male allies can use their privilege to effect change by speaking up in support of female colleagues, advocating for policies that promote gender equality and supporting women's advancement.
Male allies can challenge
gender stereotypes
Gender stereotypes are pervasive and can have a real impact on women's career opportunities. Male allies can challenge these stereotypes and help create a more level playing field for everyone.
An 8 week parallel program giving men the knowledge, insights and coaching to be better supported on their male allies journey.
Vid 1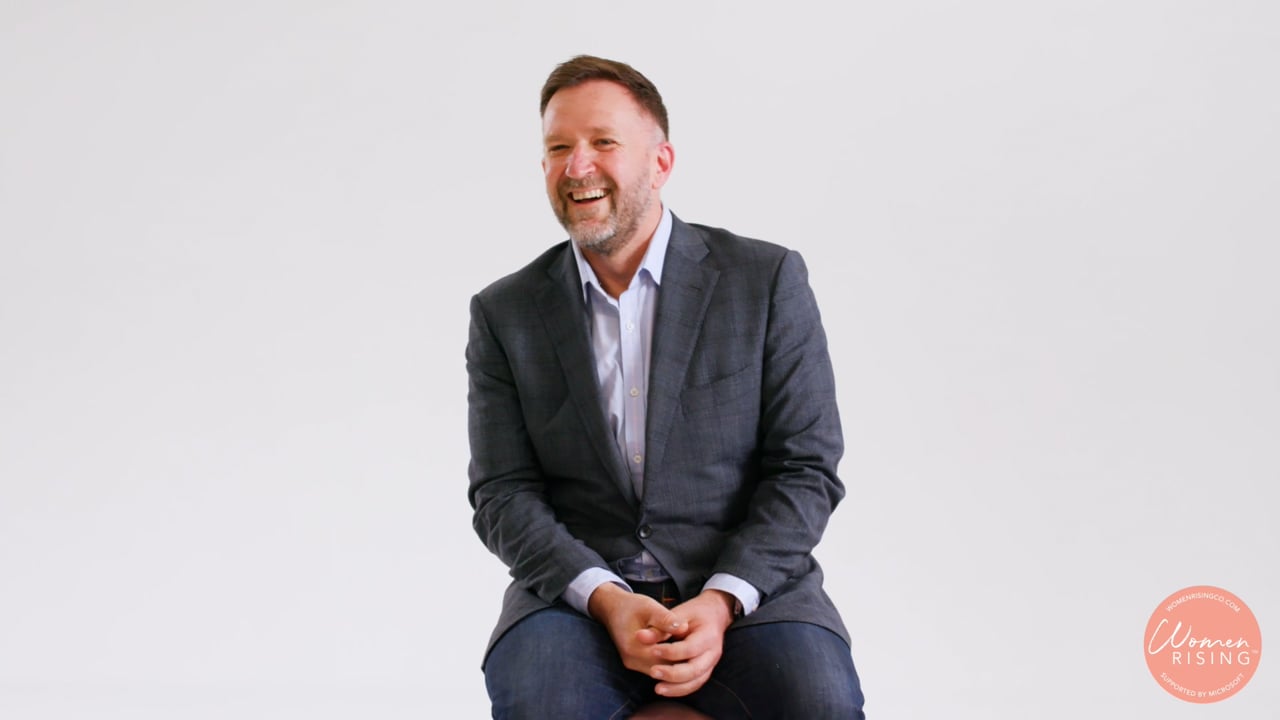 Vid 2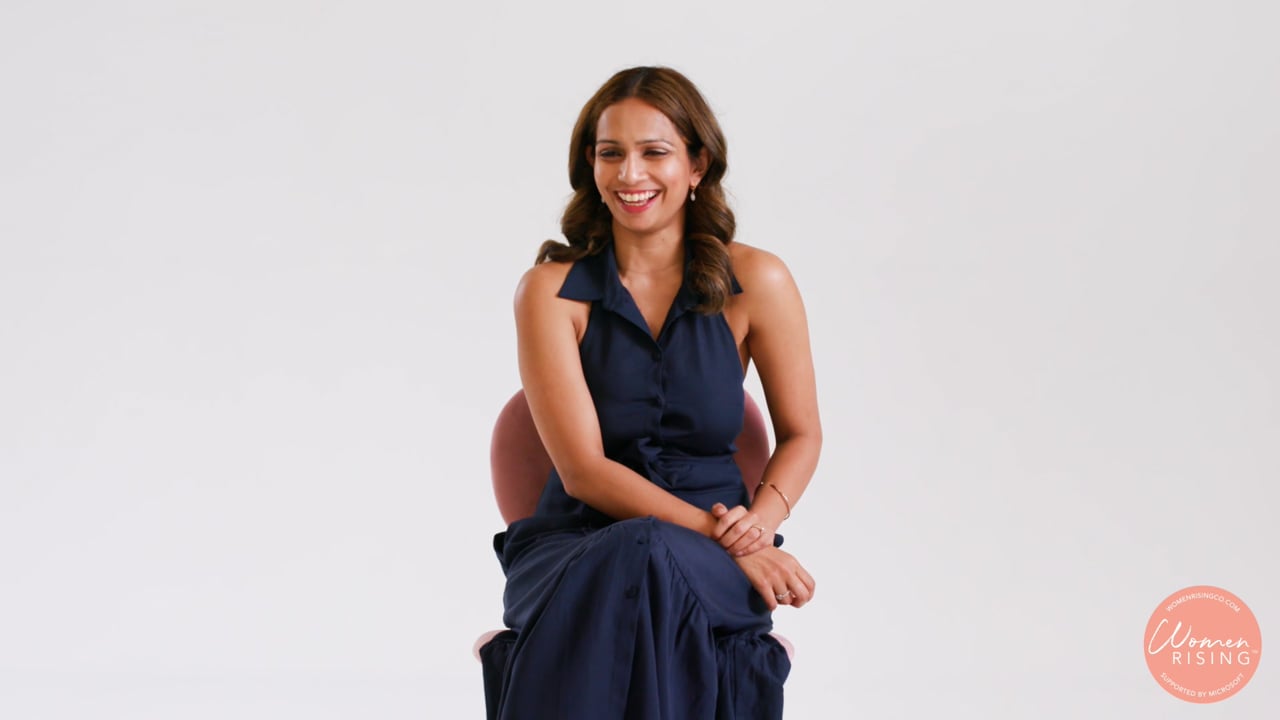 Vid 3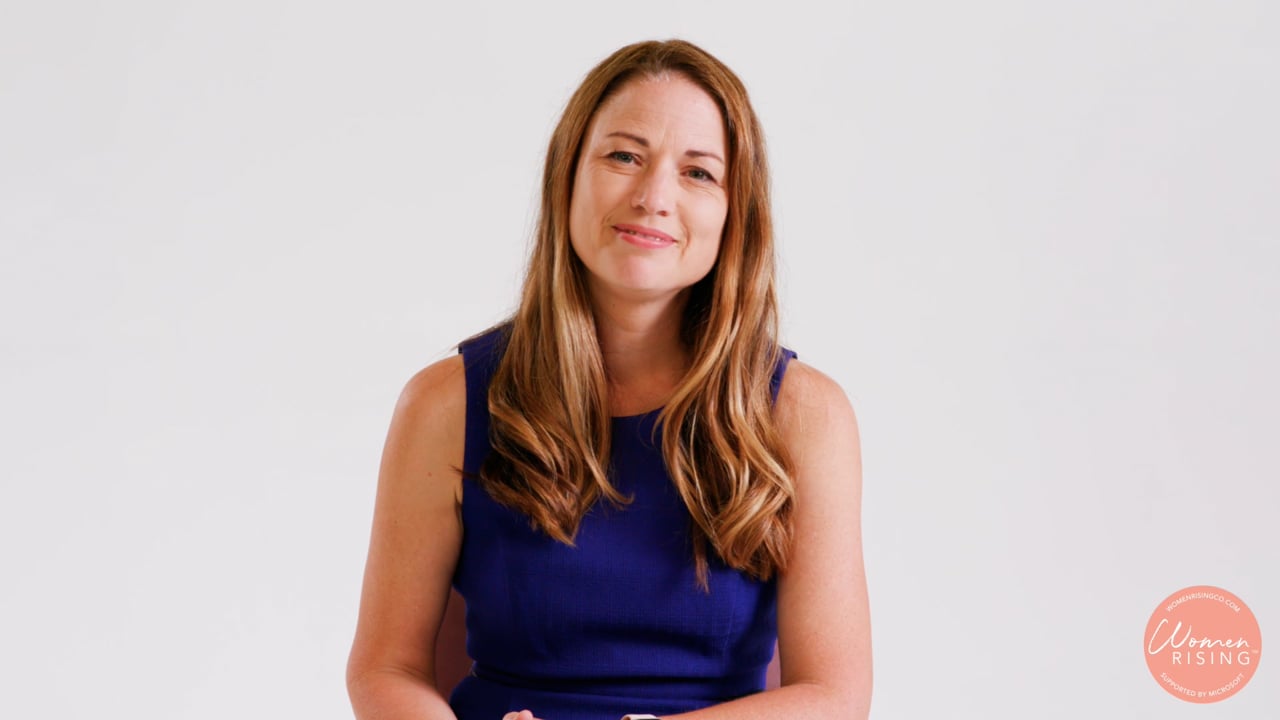 Vid 4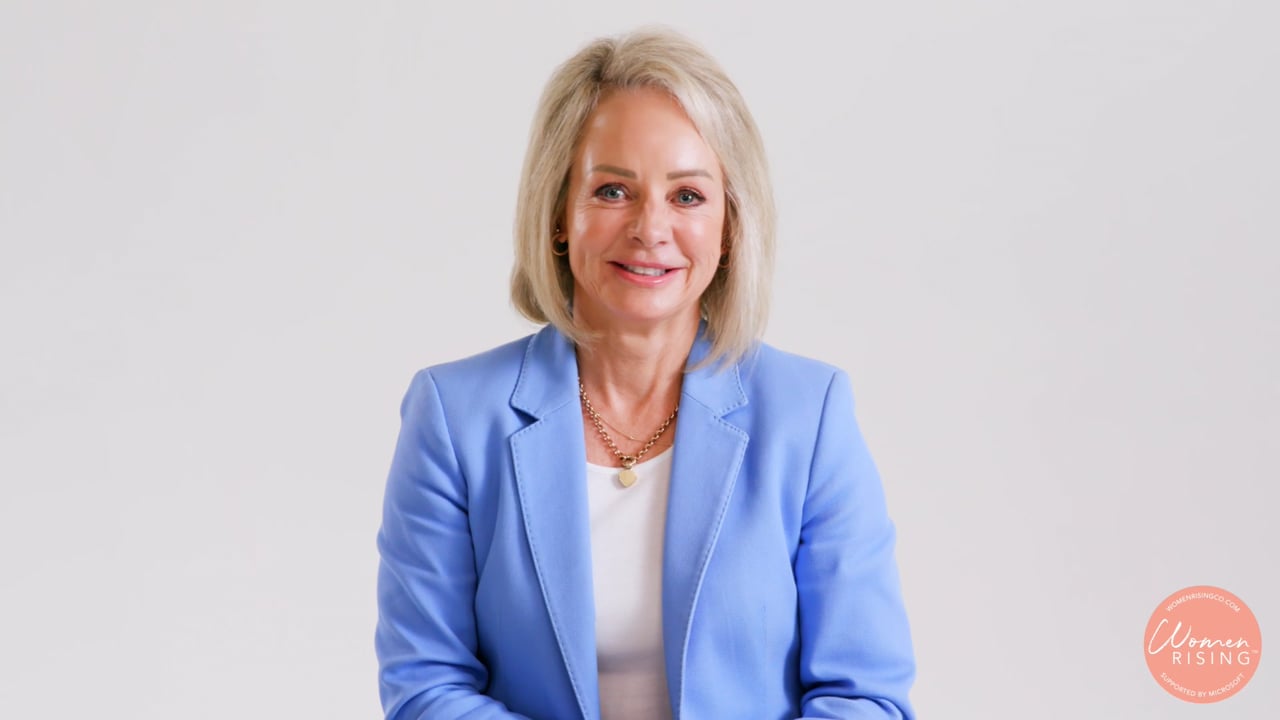 Vid 5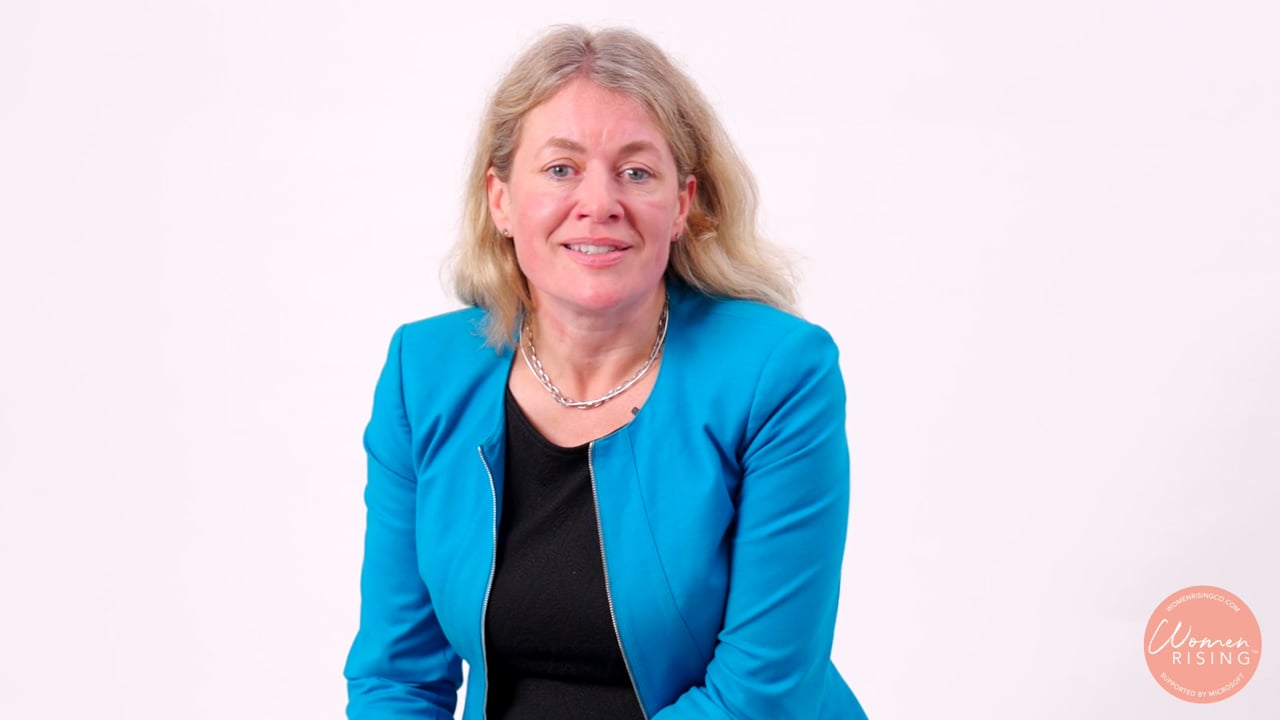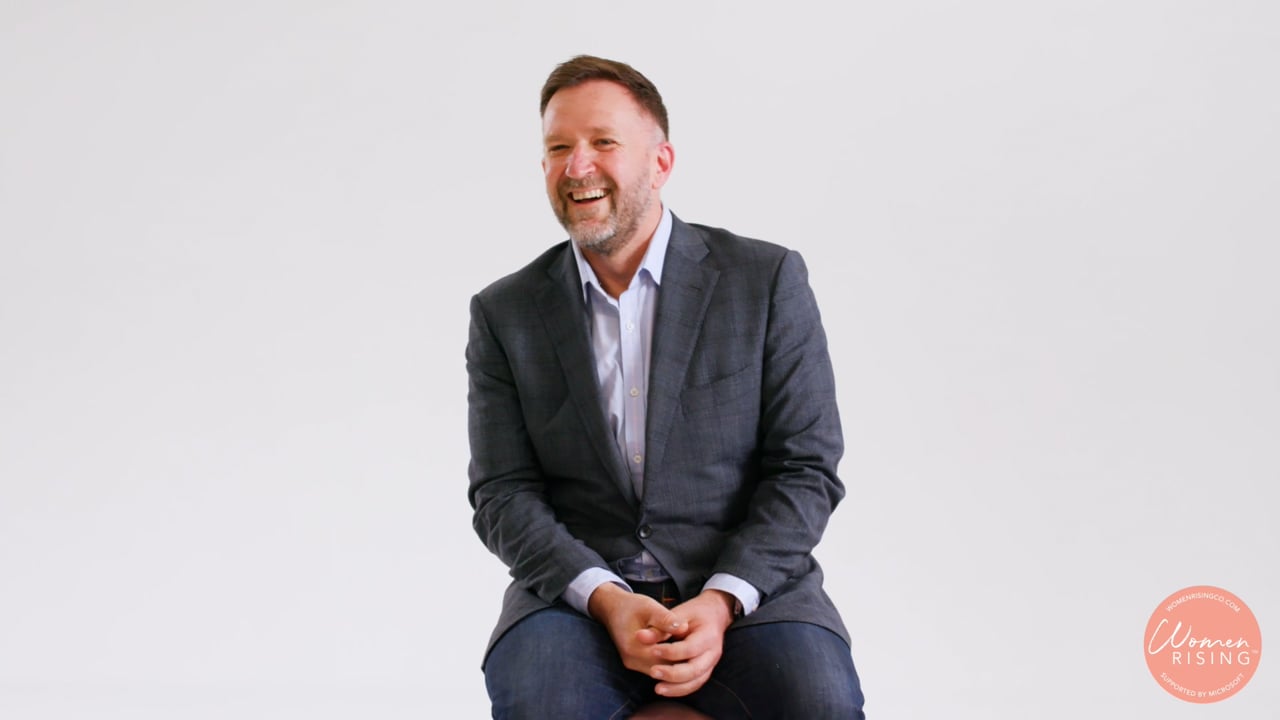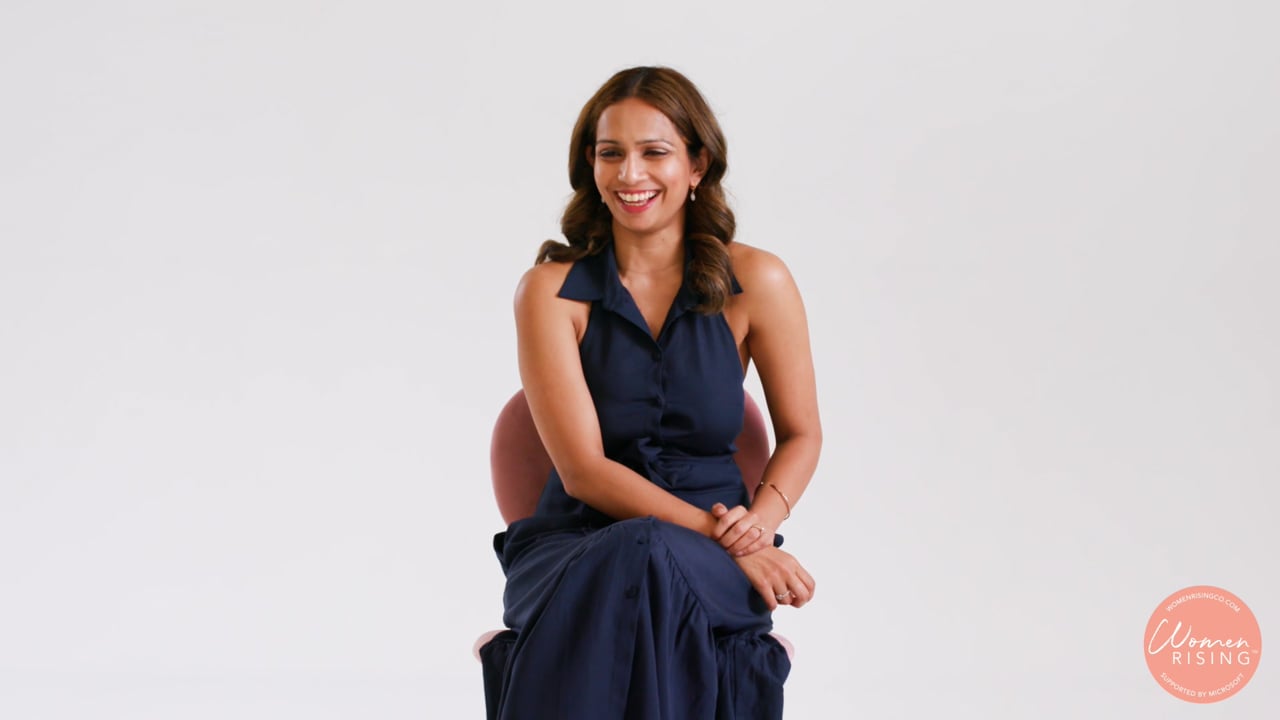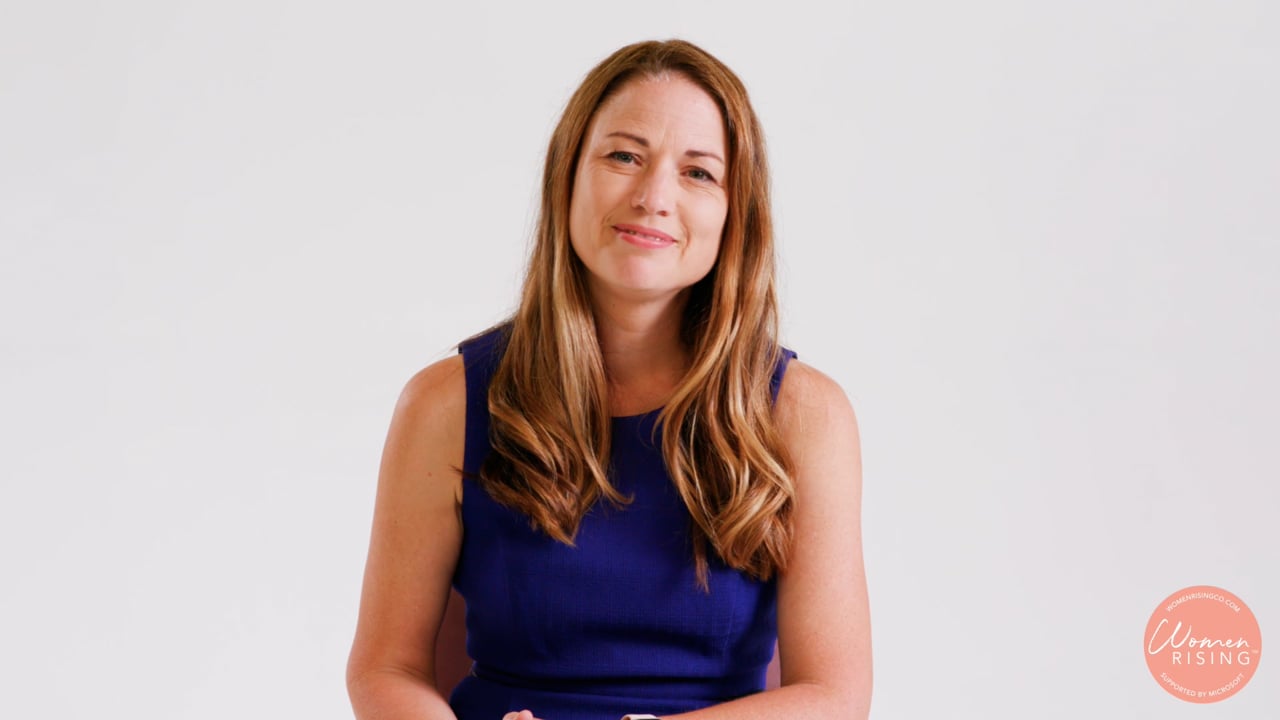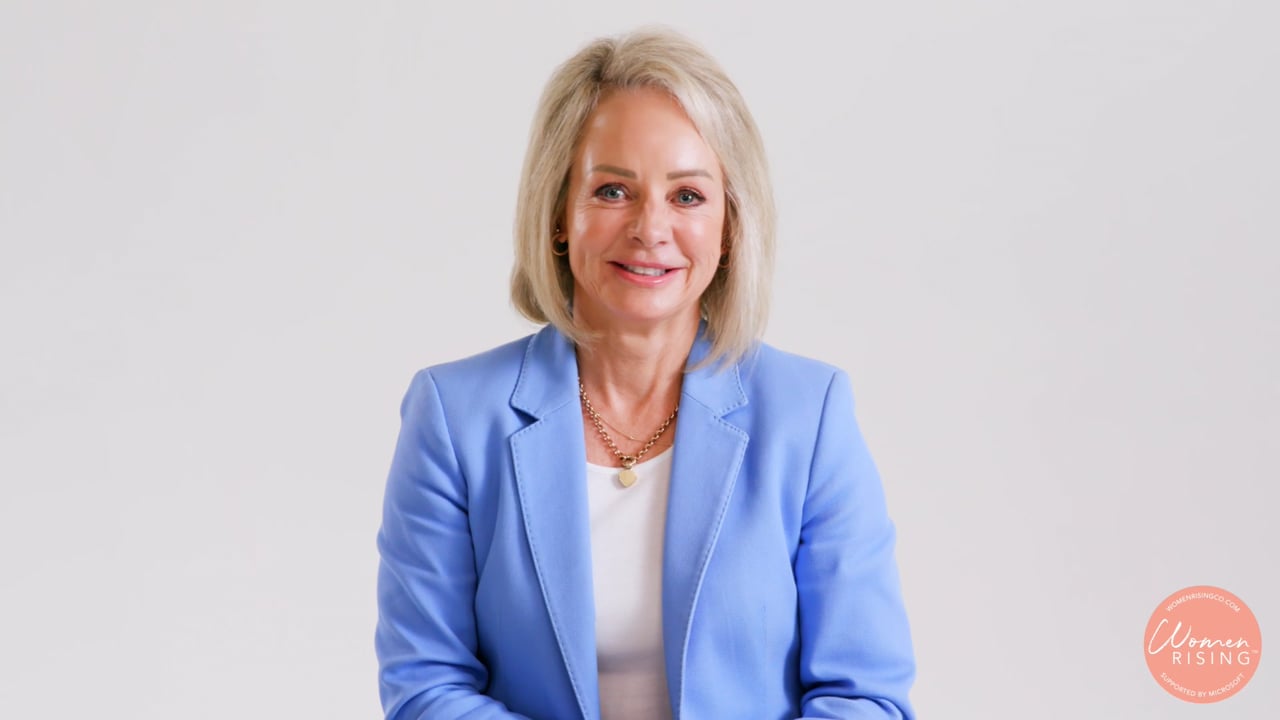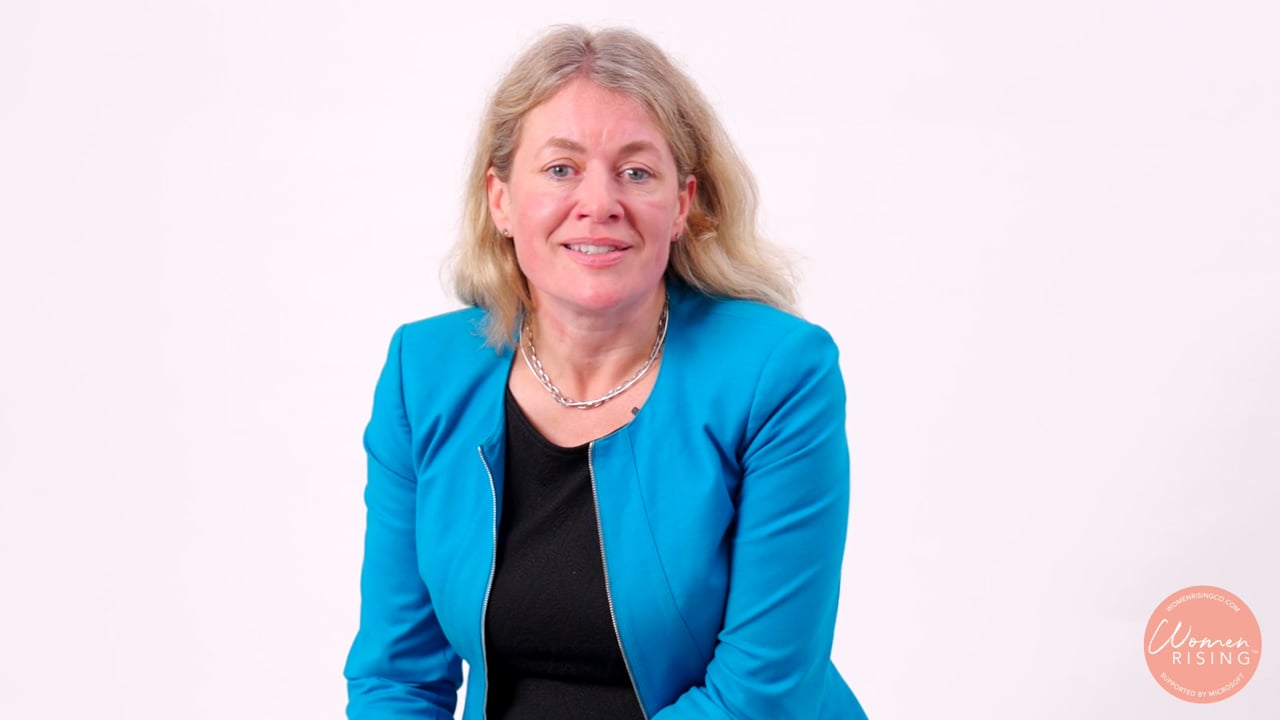 Hear From Business Leaders and Program Participants
Mike Morgan, Senior Vice President and Managing Director APAC for Insight speaks about the impact that the Women Rising program and the Male Allies Program has had on the Insight business. Mike shares how their game-changing transformation came from including team members across the whole organisation in the Women Rising development journey.
Michelle Markham, Digital Sales Director Asia, Kushani Sriwardene, Channel Sales Manager and Gina Willard, Head of Enterprise Channel Sales for Microsoft share their transformative experiences.
These women have transformed their lives and careers.
Listen to and read 400+ incredible reviews from Women Rising program participants.
Meet Your Guide: Women Rising Founder & CEO
Woman of the Year and Mentor of the Year 2023
B&T Women Leading Tech Awards
World-renowned expert on women's empowerment, leadership and wellbeing
Best selling author of three books
Award-winning 20 year corporate career in Fortune 100 companies
Expert academic credentials in positive psychology, wellbeing, gender studies, leadership and coaching
Decades of practical experience in gender diversity, leadership development and women's leadership
Engaged by companies + leaders globally from the US to China, Australia to the Middle East
Coach, mentor and guide to tens of thousands of women globally
Featured in hundreds of media outlets globally including Forbes, Fortune, Fast Company and Elle.
Sought after executive coach, speaker and trusted advisor
Trained in yoga, meditation and holistic philosophies
March 2024 Cohort Key Dates
WOMEN RISING PROGRAM MARCH 2024

Registration Opens

1 November 2023

Early bird pricing ends

2 February 2024

Registration closes

1 March 2024

Program launch calls

First week in March 2024

Program commencement

11 March 2024

Program closes

28 June 2024
What Companies Are Saying
The Women Rising Program has been thought-provoking, eye-opening and life-changing. The breadth of topics, the structure of the program, and the lifetime access to materials means I can't wait to go back again and again to see how my thinking has evolved and how I'm changing for the better.
Julia Lu
Head of Strategy & Venture Design, AGL
The Women Rising program is one of the most powerful and effective development programs I have ever participated in.
Danielle Buchner
Platform Solution Partner Team Lead, Interactive
Every module is like peeling the onion skin off the true you and is an amazing experience!
Rachel Ho
Head of Mid Market, Oracle Corporation Singapore
This is a completely supportive, educational and enlightening program that helped me re-evaluate how I can deal with my strongest critic - myself. I feel enabled and empowered to be the best version of myself, and build and strengthen relationships at all levels.
Karen Harrison
Customer Experience Manager, Datacom
The program is suitable for women at any stage of their career, and has given me so much to work with for my professional and personal development. I've built confidence, become more self aware, and have also thought about how I'm going to use what I've learnt to develop the next generation of leaders within my organisation.
Julianne Tancevski
Head of Data and Analytics, BlueScope
I have loved the Women Rising program. The most profound thing for me was realising that the leading change module is about leading the gender equality and diversity movement. It really is a revolution that we have a powerful role in, and it's up to each of us. How empowering and inspiring.
Amal Nasralla
Head of Consulting, Fujitsu
The program gave me clarity of what I had been subconsciously dealing with throughout my management career. I now understand that what we as women work harder for is a part of societal norms and it's okay to take a breath, relax in my own skin and know I am enough!
This program has something for everyone. It touches on every aspect of leadership and career development I could think of and more. Whatever stage you are at in your career, there is something for you.
Alison Whitehead
Client Executive - Education Sector, Microsoft
I feel like I was driving in the dark and suddenly the headlights have been turned on. I can now see the direction I'm going and I have a plan to get there. I highly recommend this course.
Michelle Fernandez
Ethical Sourcing Manager, Blackmores
I can confidently say I have a very full toolbox that will be of significant use as I navigate my career and personal life. Megan and her team have curated an exceptionally well run program. This is an incredible program.
Sophie Mawley
Product Consultant, Datacom
This program is a must for all female leaders looking to get more clarity about themselves, who they are and what they want, to be able to show up more authentically and lead with confidence.
Nicole Alley
VP Sector Lead Energy, Utilities, Recources, Capegemini
Frequently Asked Questions
Registration for the March 2024 Program opens 1 November 2023. If you would like to discuss registration for your organisation please email hello@womenrisingco.com.
The program is AUD$1299 + GST for each participant place (USD$999). This includes lifetime access to the program curriculum and materials, all coaching calls and the supported community forums. Please note that this is 50% off the bespoke corporate rate of $2500.
Registration for the March 2024 Program closes 1 March 2024.
Yes. You can register a group through our simple online registration process. If you need support with registering or would rather pay via direct deposit, please email Jane at hello@womenrisingco.com for immediate support.
No. All women are welcome to join the program. In the current cohort we have women in sole contributor roles, women early in career all the way through to senior leaders, as well as women on a career break or parental leave. The curriculum and coaching meets women where they are and supports their journey regardless of level or function. We also have dedicated community forums by career stage such as early in career, managers, senior leaders, working mothers etc. All women from any company, role or country are welcome to join, as are individual women.
We have designed the Women Rising program with women's busy schedules in mind. Women have two weeks to complete each module (8 modules over 4 months), with around an hour of learning content over the two week period. Adding in time for reflection and coaching sessions, the time commitment is approximately one-two hours per week. Women also have lifetime access to the program so they can come back and do any lessons they have missed, or revise the content, at anytime that suits them.
Launch calls will be held on 6 March 2024, and Module 1 begins on 11 March.
Participants have lifetime access to the program materials, recorded coaching calls and community lesson comments so they can keep coming back to the materials to support their journey. On completion they will also be granted access to a private alumni community platform, to continue their networking and experience.
Yes. The program is open to all women.
We have a complete guide called 'Ask Your Boss' that gives you the tools to ask your boss to support you, including program overview, suggested email copy and investment request. We hope this helps you build your business case and enables you to join the program.
Improving retention, leadership pipelines and diversity in organisations has many layers. There is a missing piece of most professional development programs for women in that they leave out two of the most critical factors in women's career and leadership success - male allies and male managers.
A gaping hole in increasing gender diversity metrics, is how we engage men in not only the conversation about women at work, but provide meaningful support on their own journey to become active allies. Many men are wanting to step into this role but have not had access to the tools, community and support to do so. Until now.
The Male Allies program is open to all men who want to enhance their leadership, scale their sponsorship and be a more effective ally to women, including male leaders who have women in the Women Rising program.
Non-binary or gender diverse people are welcome to join either program.
The Male Allies program is AUD$999 + GST for all program materials, coaching and community support. This includes lifetime access to the program including all new content, research and resources added in the future.
We know how much your managers have on their plates. We also know that they can be so busy doing their job that they miss out on their own development opportunity, as well as upleveling their leadership and coaching skills. We recommend one hour per week for participants in the Male Allies Program to focus in on their learning and reflection, attend coaching calls, and build in discussion if they have team members in the Women Rising program. As well as the online platform, we also have an audio app to make the learning journey as accessible as possible.
We welcome individuals of all gender identities and expressions to join either the Women Rising program or the Male Allies program. This includes non-binary people and those who are gender diverse.
Our programs are designed to be inclusive and supportive of everyone, regardless of gender identity or expression. We recognise that everyone's experiences are unique, and we are committed to creating a safe and supportive learning environment for all participants.
Whether you identify as a woman, a man, non-binary, or gender diverse, we invite you to join us on this journey of personal and professional growth. Together, we can create a more equitable and inclusive workplace culture for everyone.