WOMEN RISING - THE PROGRAM
Unlock your potential with holistic development that works.
Join thousands of women from dozens of countries in the proven Women Rising program.
The Women Rising program is a holistic personal and professional development journey that women around the world consistently call life changing. With an evidence based curriculum, expert coaching and a supportive community, this virtual program is for women who are ready to live, work and lead with clarity, purpose, confidence and authenticity. It's a remarkable and proven journey. We'd love you to join us.
96% of program participants say they have new tools to progress their career.
STRONGER LEADERSHIP SKILLS
94% report they are a stronger leader from doing this program.
98% would recommend the Women Rising program to a friend or colleague
Vid 1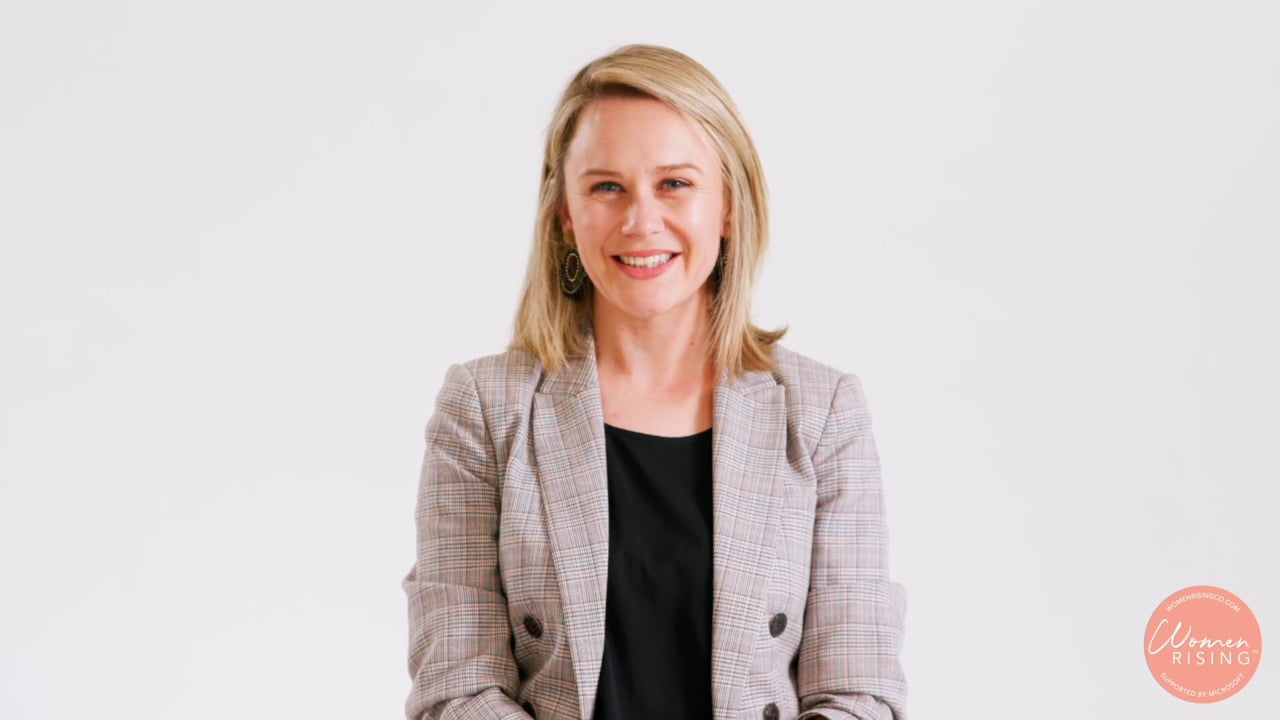 Vid 2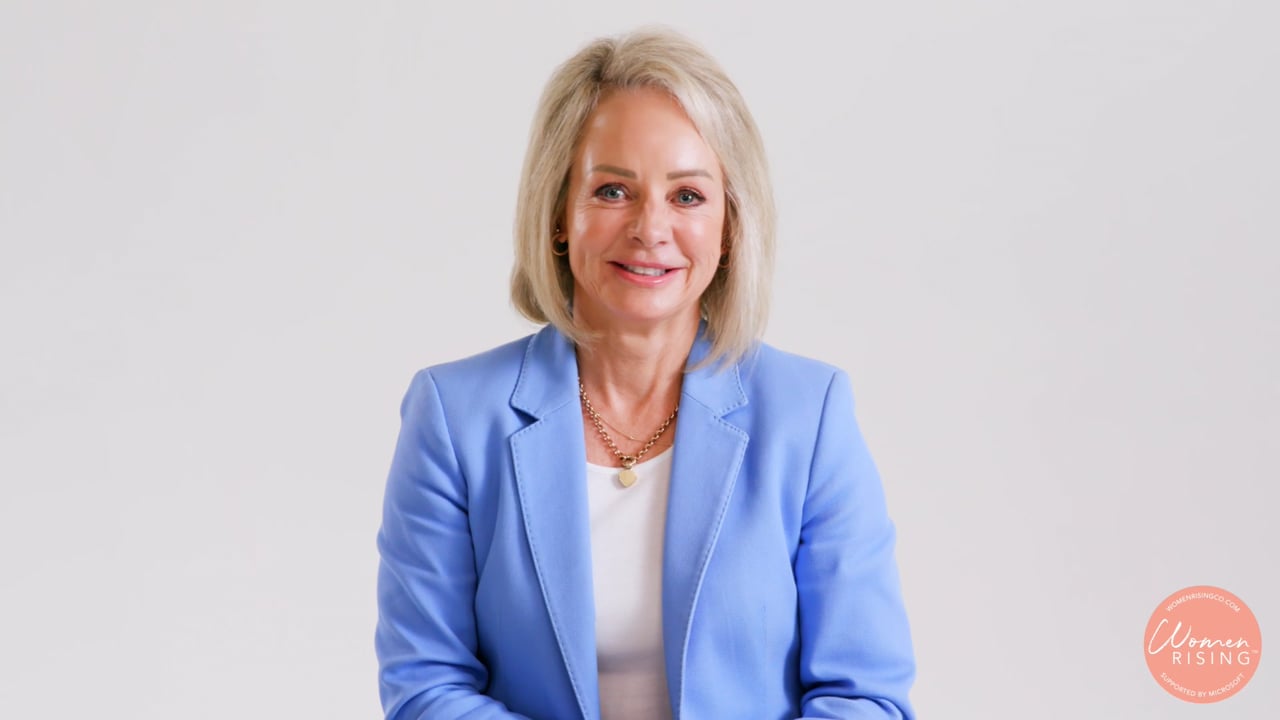 Vid 4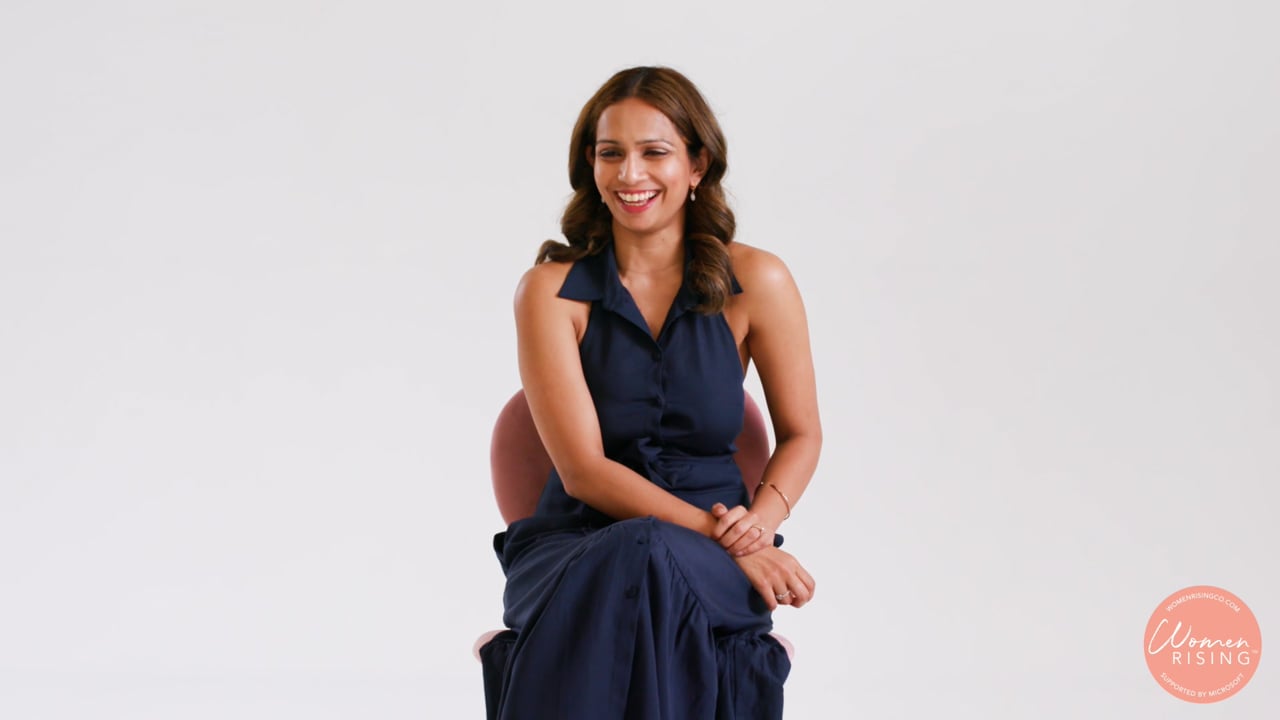 Vid 3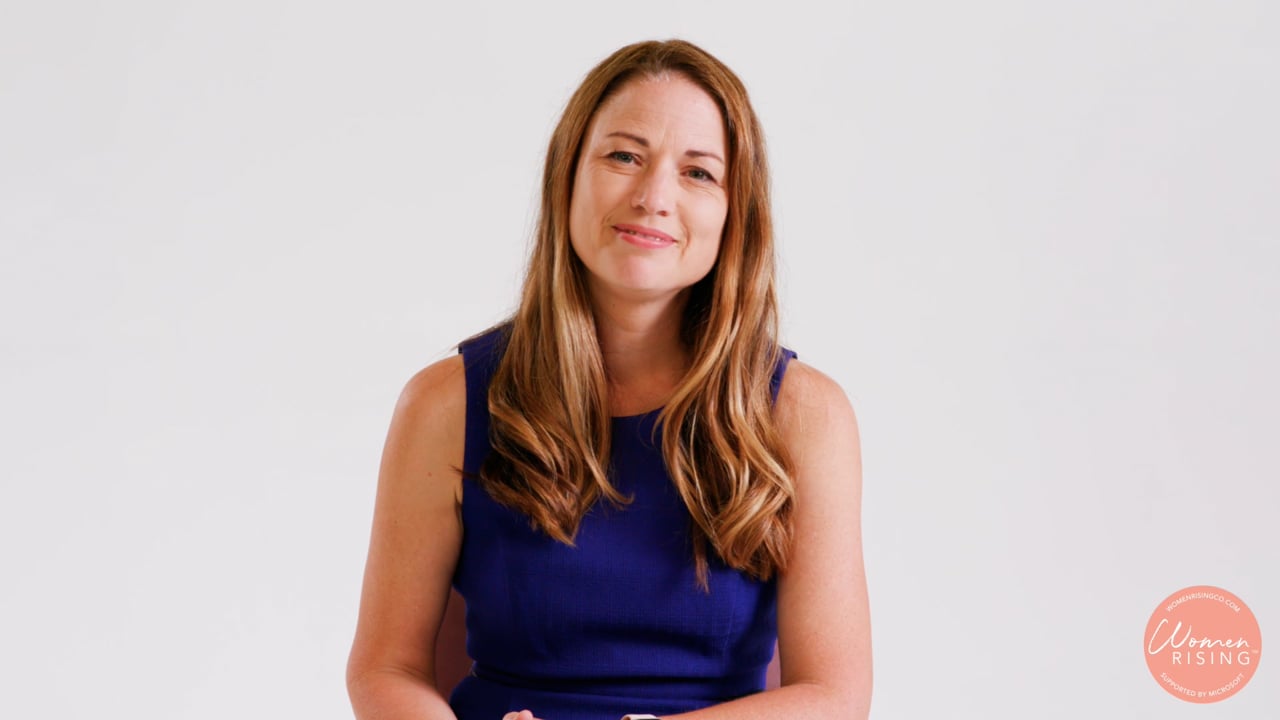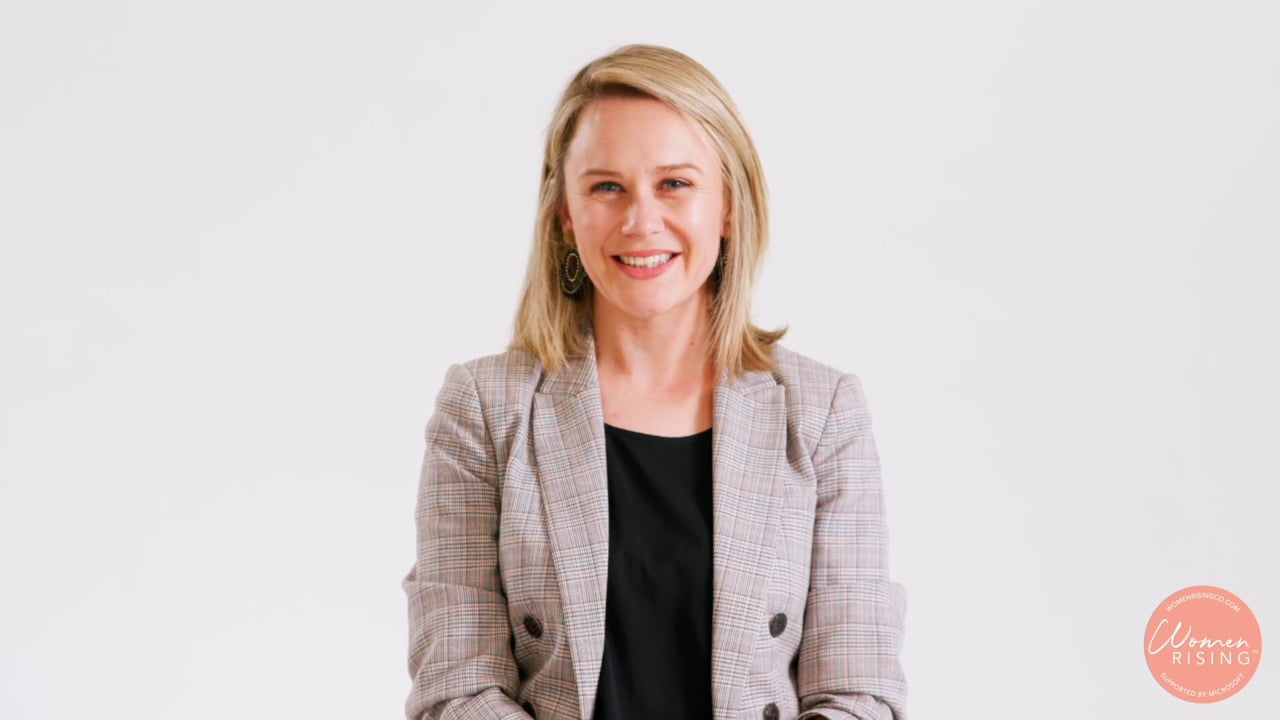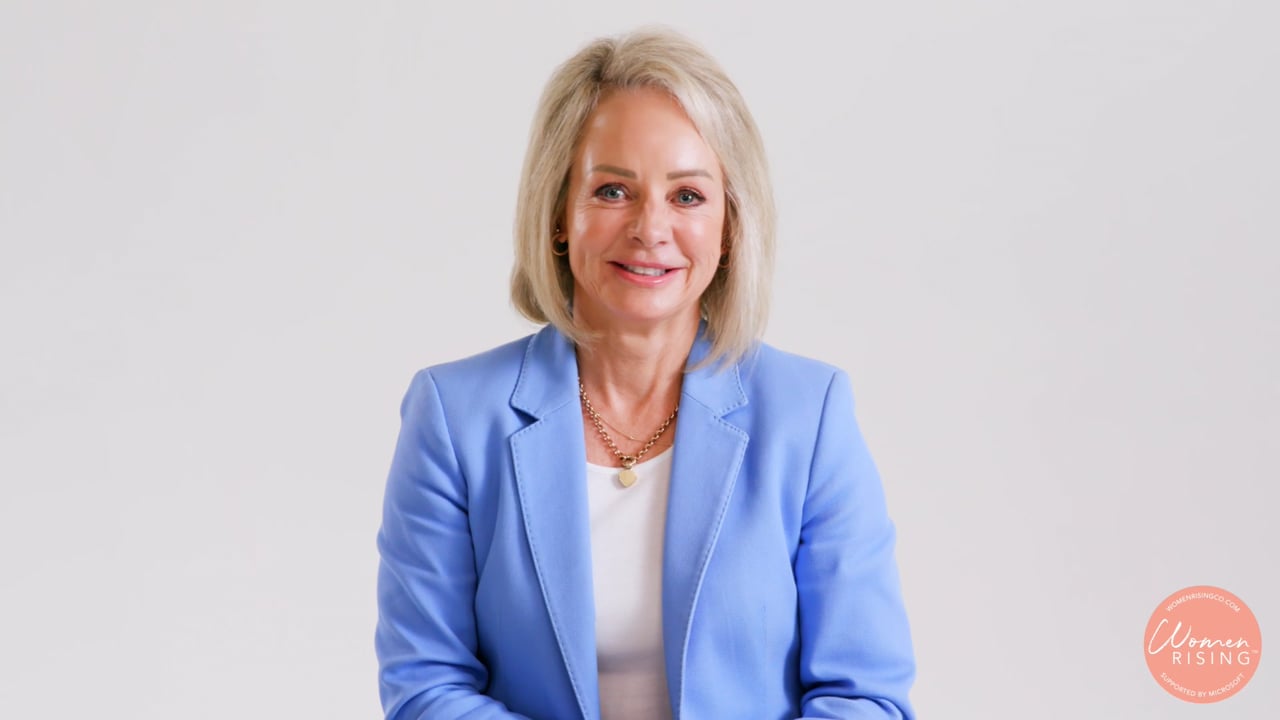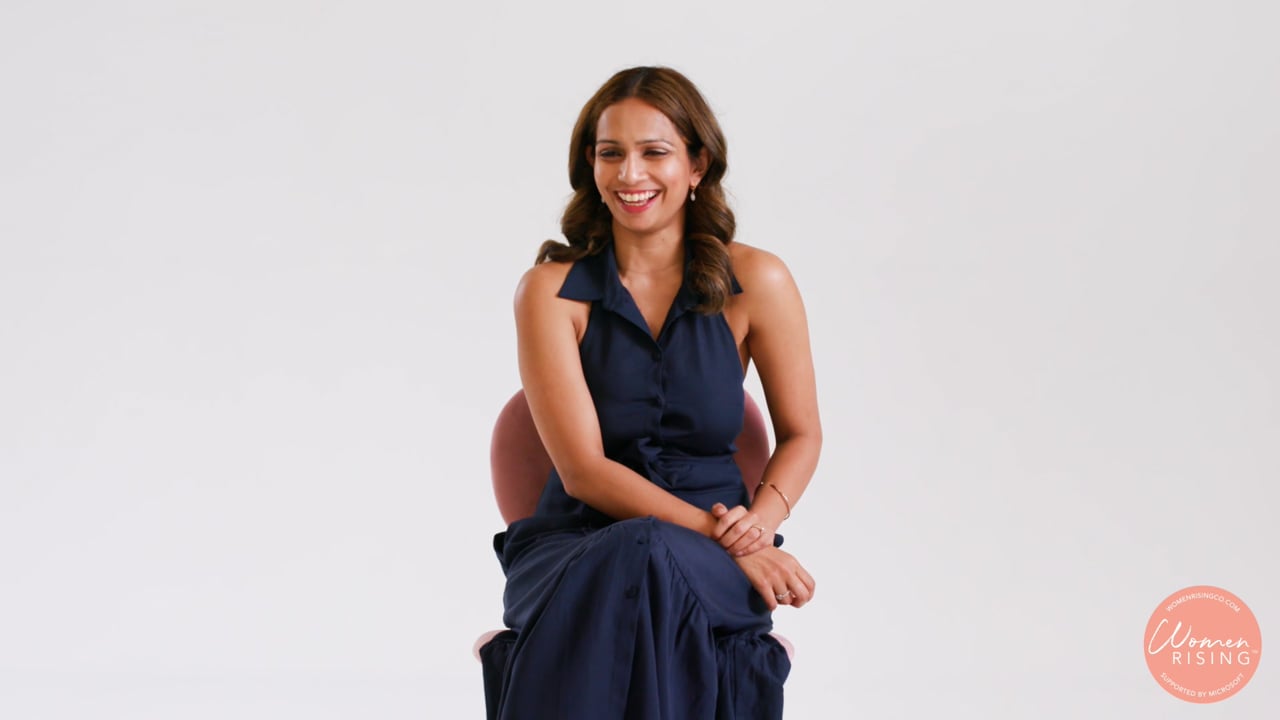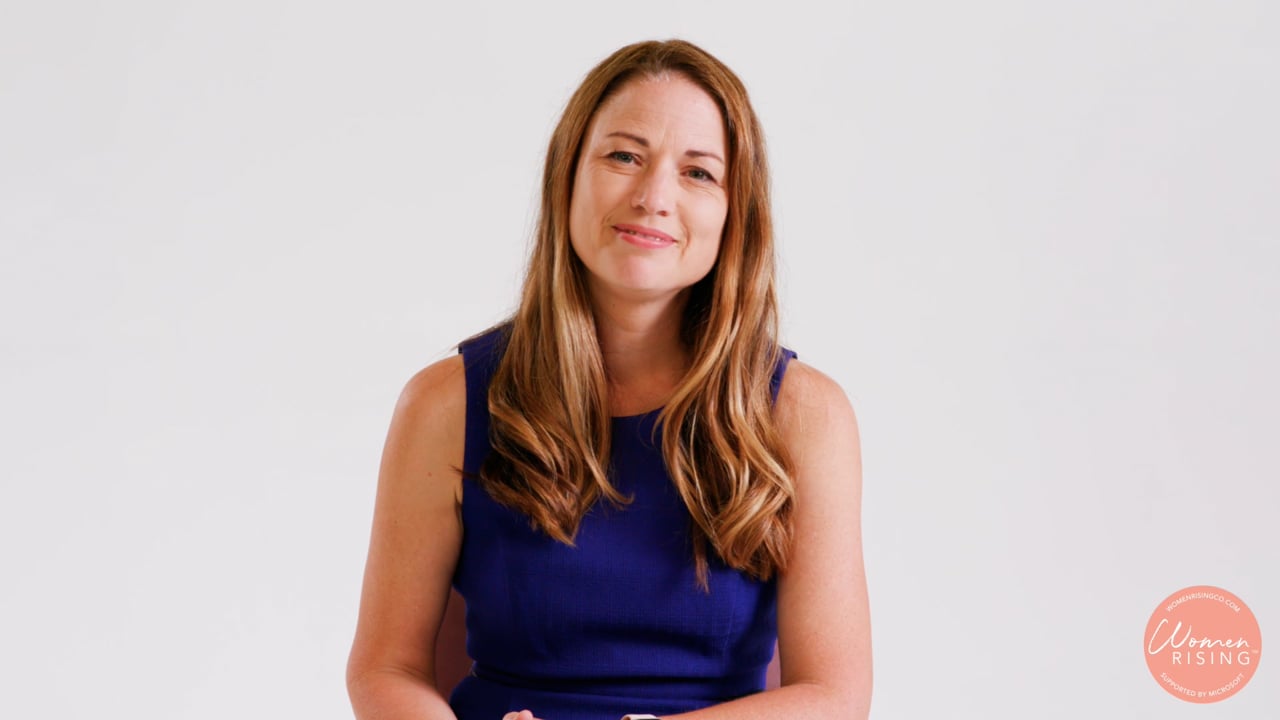 These women have transformed their lives and careers. So can you.
Listen to incredible reviews from Women Rising program participants.
Our global impact in the past 18 months.
We've impacted thousands of women in dozens of countries in the past 18 months…..and we're just getting started. We estimate more than 10,000 women will join our program and community in the coming year. We call it a program, but really, it's a movement.
Trusted by leading companies.
Backed by science.
Tested by women.
We combine our decades of corporate and academic experience with a learning curriculum backed by science. We fuse research from positive psychology, neuroscience, behavioural economics, leadership development, gender science and the foundations of wellbeing and resiliency.
This, together with our unique and integrated approach - program curriculum, expert coaching and community forums - is why our program is so remarkable, and why you won't find anything like it anywhere else.
In fact, we consistently hear from business leaders, as well as from thousands of individual women, that they have never seen or experienced anything like Women Rising. Together, we are creating incredible transformation for women globally.
Thousands of women. Proven outcomes.
Our unique learning model.
Evidence based learning journey with lifetime access to all materials.
Community forums and interest groups for connection and networking.
Expert guidance in live group coaching sessions for every module.
The Women Rising program formulae.
EVERYTHING IS PROVIDED FOR AN EXCEPTIONAL EXPERIENCE.
✓ A guided fully virtual 4-month learning journey.
✓ 8 modules of inspiring, evidence based content.
✓ 27 video and audio masterclasses.
✓ Written guides and playsheets for every lesson.
✓ Additional resources for deeper learning.
✓ Live group coaching calls with our expert coaches.
✓ Community platform and forums to enable connection.
✓ Pre and post program self-assessment surveys.
✓ Accessible anywhere anytime on digital platform & app.
✓ Lifetime access to all program materials.
An unparalleled learning experience.
Thousands of women have been through our evidence based training programs. Tested models, proven outcomes.
Each program comes with lifetime access, giving ample time to learn, apply lessons, and revisit as often as needed.
Our program modules are broken down into bite sized lessons so the learning can fit into every kind of schedule.
There is a choice of both video or audio lessons. Watch or listen anywhere, anytime on the device of your choice.
Connect with incredible women, deepen the experience and be supported and inspired in our online community.
We help ensure that the learning is easy to apply and embed through playsheets, guides, tips and additional resources.
Throughout the program, there is live coaching for every module to answer questions and provide support.
MANAGERS AND ALLIES PROGRAM
Optional program to help your leaders support women through the program, and bring allies into the journey.
MODULE 1: VISION AND PURPOSE
Explore your true purpose, what brings meaning to your work and how to craft a vision for your life.
Bring a deeper level of clarity to what you want most from your life and career.
Learn how to create more meaning from your current role to enhance your satisfaction and happiness.
Understand how the why of what you do matters more than anything else when it comes to productivity and performance at work.
Craft a holistic picture of your life vision and purpose, with actionable tools to bring it into reality.
Over 93% of program participants report having greater clarity on their life vision and purpose, and more than 90% say they have a clearer understanding of their goals.
MODULE 2: RADICAL CONFIDENCE
Learn an evidence-based approach for how to create radical confidence – the type you have no matter what is going on around you.
Discover what confidence really is and the game changing three-part framework that will dial down your self-doubt and up level your self-belief.
Learn how to better understand your inner critic and how to tame it, not fight with it (and finally understand imposter syndrome).
Discover and develop your strengths and leverage them to be more authentic and build your true confidence.
Develop Professor Carol Dweck's growth mindset and use it to build your confidence and create what you want most.
97% of participants say they have the knowledge and tools to take more confident action, and more than 95% have a better understanding of their strengths. 94% of participants say they feel more confident from doing this program.
MODULE 3: CAREER EVOLUTION
Develop a career you love, build supportive and sustaining relationships, and build a personal brand that you are known for.
Understand where you're at on your career mastery journey and how it impacts your career planning and development.
Discover what you want to be known for in your career, and how to build an aligned personal brand.
Understand mentors as an important and supportive relationship to help bring out the best in yourself and fast track your results.
Learn what sponsors are, how to cultivate them and why they can be the most critical relationship for your career success.
96% of program participants feel they have new tools to progress their career, and more than 92% understand how mentors and sponsors can positively impact their career. Over 90% have greater clarity on their personal brand and what they want to be known for.
MODULE 4: AUTHENTIC LEADERSHIP
Develop as an authentic leader no matter what your role, and learn how to step into your power as a woman with presence and vulnerability.
Understand how leadership is changing, what new leadership looks like and why women have never been better positioned to lead.
Discover the authenticity gap and how gender mindsets, the double bind and the likeability gap can impact women's leadership path.
Explore feminine traits, how critical they are to your authenticity and why the right balance of traits will unlock your greatest success.
Learn how vulnerability and presence are critical to stepping into your personal power, and developing as an authentic leader.
Over 95% of program participants say they have the tools to become a more authentic leader and understand the role of feminine and masculine traits in leadership.
MODULE 5: INFLUENCE AND IMPACT
Build your influence, develop your executive presence and enhance your impact in all aspects of your work and leadership.
Learn how to develop your executive presence, and understand why it is a critical, yet misunderstood part of your success toolkit.
Understand why communicating with power can unlock your next level of impact, and how to do it effectively.
Learn how to manage conflict at work, deal with challenging people, and become a pro at having difficult conversations.
Get clear on the derailment factors that can undermine your career and leadership success, and how to manage them.
94% of participants report being a stronger leader from doing this program.
MODULE 6: INTENTIONAL WELLBEING
Discover the joyful, busy-proof and evidence-based ways you can create radiant wellness in your life.
Understand the foundational components of wellbeing that will make all the difference in your work and life, and fuel you on all levels.
Learn how mindfulness and meditation can supercharge your wellbeing (in very practical ways that everyone can manage).
Learn the science and art of managing your energy and emotions.
Learn how to set boundaries to protect what matters most, create balance and enable your success.
Over 92% of participants say they are more intentional about their wellbeing and more than 89% are better able to set boundaries.
Delve into the power of cultivating both grit and grace to achieve your goals and support your journey.
Understand and apply how and why grit matters when it comes to your success and performance (and learn what to be gritty about).
Learn the science of optimism, how it impacts you, and how to build it for greater resilience.
Change your relationship with stress by discovering its upside (even when things go wrong).
Cultivate the grace you need to live your journey with more ease.
More than 93% of participants report they understand what it means to have and apply grit in their career.
It's time to develop your role as a leader, and discover how to lead change in a way that makes a lasting impact.
Explore the current reality on gender diversity, create the next level of breakthroughs, and learn how to truly create inclusivity at work.
Understand how bias deeply impacts the path to equality and what to do about it.
Learn the critical components of effectively leading others, no matter what your role or experience level.
Get the strategies and tools to effectively lead change in your workplace to have a lasting impact.
95% of participants better understand their role in leading change. 98% of participants would recommend the Women Rising program to a friend or colleague.
The Managers and Allies Program.
Improving retention, leadership pipelines and diversity in organisations has many layers. There is a missing piece of most professional development programs for women in that they leave out one of the most critical factors in women's career and leadership success - their manager.
Another gaping hole in increasing gender diversity metrics, is how we engage men in not only the conversation about women at work, but provide meaningful support on their own journey to become active allies. Many men are wanting to step into this role but have not had access to the tools, community and support to do so - until now.
JOIN US FOR THE MARCH 2023 PROGRAM
Registration is open from November 28, 2022 - March 3, 2023.
These women have transformed their lives and careers.
Listen to and read 100+ incredible reviews from Women Rising program participants.
Meet your guide: Women Rising Founder & CEO
World-renowned expert on women's empowerment, leadership and wellbeing
Best selling author of three books
Award-winning 20 year corporate career in Fortune 100 companies
Expert academic credentials in positive psychology, wellbeing, gender studies, leadership and coaching
Decades of practical experience in gender diversity, leadership development and women's leadership
Engaged by companies + leaders globally from the US to China, Australia to the Middle East
Coach, mentor and guide to tens of thousands of women globally
Featured in hundreds of media outlets globally including Forbes, Fortune, Fast Company and Elle.
Sought after executive coach, speaker and trusted advisor
Trained in yoga, meditation and holistic philosophies
Join women from leading organisations.
Frequently asked questions.
Registration opens on November 28, 2022 for the March 2023 cohort. Register here.
The program is AUD$999 plus gst for each participant place (USD$799). This includes lifetime access to the program curriculum and materials, all coaching calls and the supported community forums. Please note that this is an exclusive rate for the Women Rising supported by Microsoft program (usually $1,999 plus gst).
Registration for the March 2023 program will be open from November 28, 2022 - March 3, 2023.
Yes. You can register a group through our simple online registration process. If you need support with registering or would rather pay via direct deposit, please email Jane at hello@womenrisingco.com for immediate support.
No. All women are welcome to join the program. In the current cohort we have women in sole contributor roles, women early in career all the way through to senior leaders, as well as women on a career break or parental leave. The curriculum and coaching meets women where they are and supports their journey regardless of level or function. We also have dedicated community forums by career stage such as early in career, managers, senior leaders, working mothers etc. All women from any company, role or country are welcome to join, as are individual women.
We have designed the Women Rising program with women's busy schedules in mind. Women have two weeks to complete each module (8 modules over 4 months), with around an hour of learning content over the two week period. Adding in time for reflection and coaching sessions, the time commitment is approximately one-two hours per week. Women also have lifetime access to the program so they can come back and do any lessons they have missed, or revise the content, at anytime that suits them.
Our next program kicks off 13 March 2023. Registration is open from November 28, 2022 ti March 3, 2023.
Participants have lifetime access to the program materials, recorded coaching calls and community lesson comments so they can keep coming back to the materials to support their journey. On completion they will also be granted access to a private alumni community platform, to continue their networking and experience.
Yes. The program is open to all women.
We have a complete guide called 'Ask Your Boss' that gives you the tools to ask your boss to support you, including program overview, suggested email copy and investment request. We hope this helps you build your business case and enables you to join the program.
The Women Rising Managers and Allies program is an aligned program that helps managers with women in the Women Rising program better understand and support their journey. It is also open to any person who wants to step up beside women and become an effective ally. Members get access to the full Women Rising program with their own coaching calls and community, which not only helps them understand the journey women are on, but enables their own learning and development journey. They will also have access to lessons on understanding and dealing with bias; the barriers that exist for women at work that they may not be aware of; and how to be a more effective leader no matter their role. They also receive the complete manager guidebook with support for how to run a coaching discussion or group circle, and guides and playsheets for every lesson within the program. This program is an invaluable support for all managers that have women going through the program, as well as all allies, with the added benefit of making them better leaders for everyone in your business. All genders are welcome to join.
The Managers and Allies program is AUD$1499 plus gst for all program materials, coaching and community support (USD$1,199). This includes lifetime access to the program including all new content, research and resources added in the future.
We know how much your managers have on their plates. We also know that they can be so busy doing their job that they miss out on their own development opportunity, as well as upleveling their leadership and coaching skills. We recommend one hour per week for managers and allies to focus in on their learning and reflection, attend a coaching call once every three weeks, and build in discussion if they have team members in the Women Rising program. As well as the online platform, we also have an audio app to make the learning journey as accessible as possible.
We recommend that any managers that have women team members in the Women Rising program, go through the manager program. This will supercharge the results your women experience. We also recommend that anyone who wants to be a better ally to women, whilst also enhancing their own development journey, join the program.
We recommend that all women, including female managers, start by going through the Women Rising program. This is because we want you to focus on yourself and your own personal and professional development before you take on the lens of manager supporting others in the program. Our past graduates tell us this is by far the best and most impactful approach. Once you have graduated from the program, we encourage you to join the Managers and Allies program at an exclusive discounted rate as program alum.